The Traffic Safety Coalition is funded by the traffic safety camera industry and its supporters to assist ongoing advocacy and education efforts of traffic safety experts, law enforcement, public officials, victims' advocates, health care professionals and concerned citizens committed to making our roads and intersections safer for drivers, passengers, and pedestrians. TSC partners share a commitment to traffic safety. No TSC partner organization or individual is compensated for their involvement.
The Traffic Safety Coalition received the 2011 Peter K. O'Rourke Special Achievement Award from the Governors Highway Safety Association for outstanding achievements in highway safety.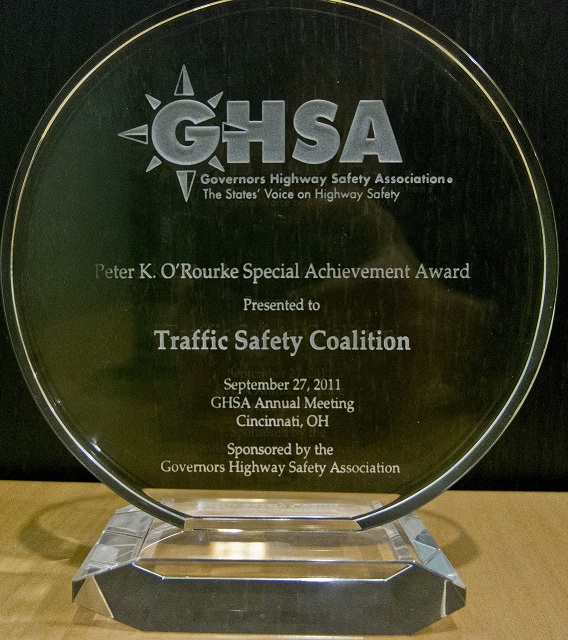 We work with our partners throughout the country to teach drivers the importance of safe and responsible driving. By buckling up, slowing down and obeying the rules of the road, we are working together to create a safer environment for everyone on the road.