Choosing a perfect online traffic school requires time and patience from your side. Still, there's no need to worry as we're going to help you take your pick. We've carefully studied all the establishments provided to give you the most objective information possible. And, without further ado:
1. GoToTrafficSchool – DMV Approved Online Courses
GoToTrafficSchool has been established in 1999 and offers great services for reasonable prices. The staff working there has been around the block – that's why you can be certain about the service quality you're getting.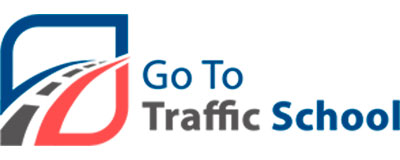 GoToTrafficSchool Website
While the school boasts good prices and more than 4 million people who have fixed their driving record with it, it's also in a certain need of a fresh coat of paint. But if you aren't put off by it being a little outdated, you can't go wrong with it.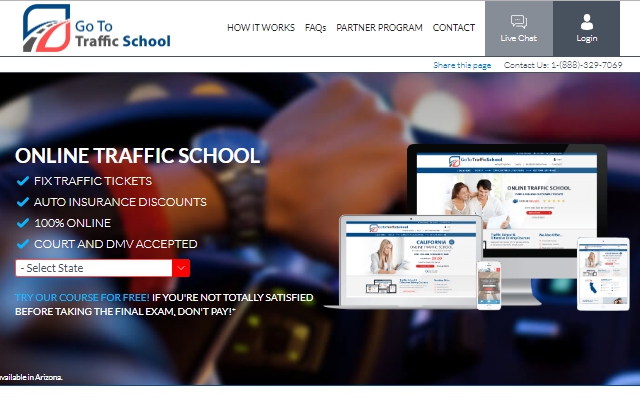 Pros:
State-licensed;
Can be taken on any device.
Cons:
The course might seem boring for some.
2. Improv – Fast and Fun Traffic School
Improv traffic school might seem a little bit off the wall at first. The idea was to spice up the process and make going through the traffic course a little less boring. The school succeeded. Time invested in it will definitely not be time wasted.
However, if you prefer your traffic courses serious and don't want anything distracting you, it's best to go with another school. But know that it was chosen by more than 3 million people who have improved their driving skills by going through it.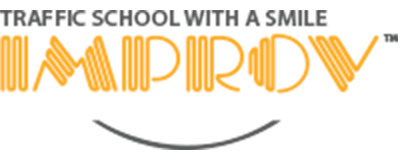 Improv Website
If you're required to complete a traffic school and want to get some additional bang for your buck, Improv is just the right establishment for you. The humorous approach doesn't take anything away from you improving as a driver and you'll be able to navigate roads better once you complete it. So you're studying and laughing at the same time, and it's always good when the education puts a smile on your face. And that's why the school takes the #2 on our list.

More specifically, Improv is backed by the Improv Comedy Club chain. It promises to meet all your driving needs and actually does so. 24/7 support is available.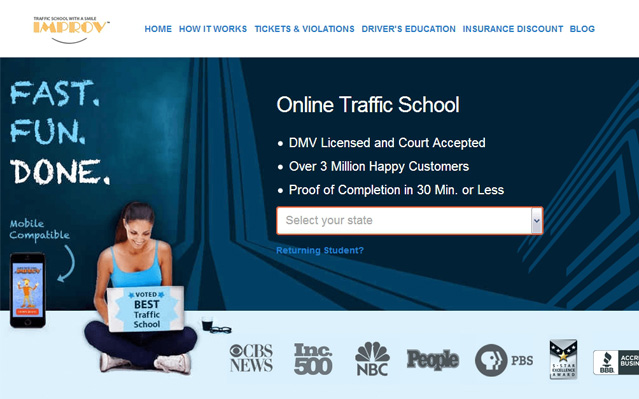 Adding to that, its courses are written by professional Hollywood writers, they're DMV-approved and your completion certificate will be processed within 30 minutes of you finishing. You can access Improv from pretty much anywhere you want via your mobile device, so you don't have to be near your computer for it.
In short, dealing with Improv means:
The learning process which is easy and fun;
You being entertained while studying;
Nationwide approved organization;
Excellent Customer Support;
No hidden fees;
Simple course navigation.
3. iDriveSafely – Also A Good Option
The program offered by iDriveSafely has been around for a very long time and they have managed to perfect it, making it an excellent choice for every California resident who has committed an infraction while driving. The school offers excellent education techniques that will help you get the result you want in no time.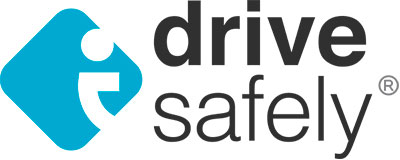 Visit iDriveSafely.com
The people working there are all experienced drivers who have been behind the wheel for a while. They're ready to pass on their knowledge to you and they will guide you every step of the way, giving you all the necessary information during the process and making it seamless.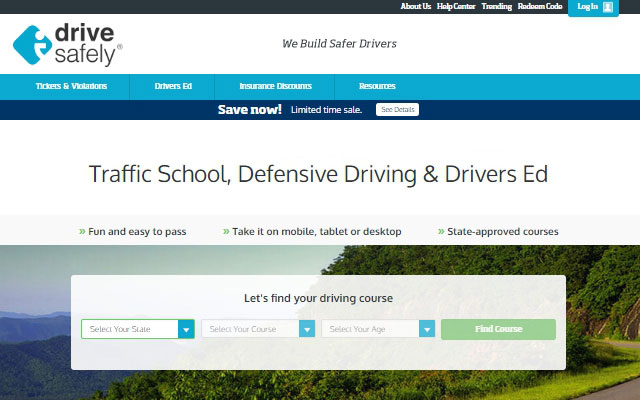 The school offers flexible hours and you can go through the course at your own pace, studying and passing quizzes when you have time for it. Doing so will not require a lot of time from your side, but will give you a lot in return. Finish the course, pass your final exam and you're free to go.
If you don't have time to do a lot of reading (or want to go about your education in a different way), you can take the video course. However, we have to warn you that it will cost you more. Also, choosing a text-based course will make things go faster.
iDriveSafely boasts more than 5 million graduates and this is definitely one of the best offers you can get on the market. They have tremendous service and use multimedia tools in their courses. With 3D graphics and excellent quality audio and video, you'll be able to learn the material without any unnecessary hassle. That's why we feel that this organization deserves the #3 spot on our list.
In short, dealing with iDriveSafely traffic school means:
You becoming a better driver and doing so fast;
Professional staff helping you make the best of your time there;
Being able to take the course at your own leisure;
Learning process is easy and fun;
No need to go to any classroom – the Internet connection is all you need to get started;
Access to latest technologies;
Reasonable prices.
4. Aceable – Easy to Use
Aceable has been established fairly recently, but has already earned its reputation and made giant strides, earning the #4 spot on our list in the process. It boasts an excellent quality when it comes to studying, but going through it used to require putting quite a bit of your time in the process. This, however, has changed.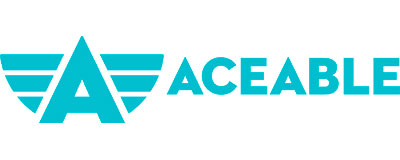 Visit Aceable Website
As things stand now, the school offers fast and convenient way to complete the traffic course and make all your legal troubles the thing of the past. It doesn't impose any course timers on you, so you can study everything with absolutely no hurry and really get deep into the intricacies of safe driving.
And make no mistake about it – the methods offered by Aceable actually work and yield concrete results. Everything is kept up-to-date, so you won't have to worry about any of your devices being incompatible with the school. Things will work as they're supposed to and you won't have to waste time performing any unnecessary actions.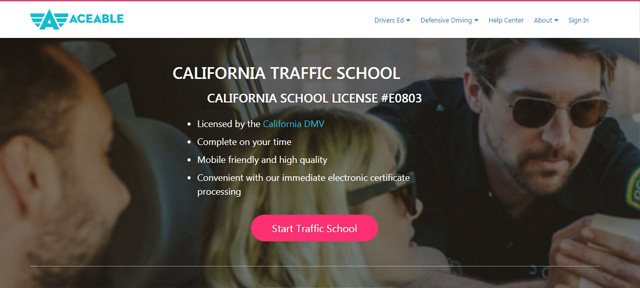 The school staff consists of the experienced drivers who truly know the ins and outs of being behind the wheel and you can count on them helping you every step of the way. Aceable also has excellent Customer Support that you can always get in touch with in case you have any questions.
Millions of dollars have been spent on creating the course and the results definitely show. The organization also offers discounts, so you can save some money if you act quickly.
But more than that, it makes it possible to get an excellent value for your money and you won't regret the time you spend studying there. You being able to avoid the road hazards and predict them before they even start to unfold – sounds good, right? Thought so, too.
In short, dealing with Aceable means:
You having access to all the latest technologies;
Smooth education process;
Knowledgeable staff;
Support every step of the way;
The learning course designed with you in mind.
5. Traffic101
Traffic101 school takes a really straightforward approach to finishing the traffic course. It doesn't have any videos, doesn't offer you access to games, doesn't give you any novel approach – there aren't even any pictures to speak of! What it does, however, is offer you the possibility to learn about safe driving, with no frills involved.

The school can actually be compared to a book – finish it and you're armed with all the knowledge you need to successfully pass your final exam and be able to avoid another accident in the future. However, this barebones approach might not appeal to everyone.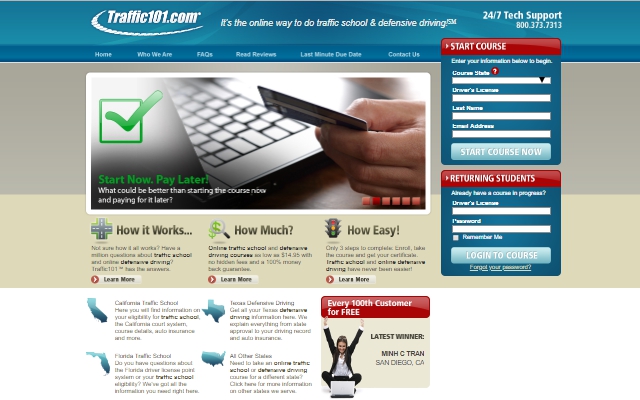 Pros:
You can learn what you need fast;
Nothing to distract you;
Go through it and be done with it.
Cons:
No unconventional techniques involved;
Reading is the only way to go through the course;
Some of the more intricate details might be omitted.
6. DriversEd
Per the name, DriversEd.com provides drivers ed services, but there's also an online traffic school that can be taken. Going through it doesn't require a lot of time, so you get good and convenient services, and can also put your traffic accident behind you fast.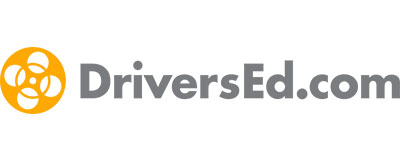 Have a Look at DriversEd.com Website
This establishment has been doing business for almost 2 decades and you can certainly trust it when it comes to getting your money's worth. It's effective, the experts working there are always ready to help and you'll be able to keep your record clean with no hassle if you choose DriversEd.com.
Pros:
Expert drivers guiding you through the process;
Easy to go through the course;
Effective learning techniques;
Certificate of completion sent to you at no charge.
Cons:
Certificate of completion is sometimes late to arrive;
Quizzes may contain mistakes;
Not always easy to get in touch with the Customer Support;
Some people have complained about the service;
The company's website may sometimes experience glitches.
7. TrafficSchooltoGo
Traffic School to Go has been established in 1997 and is considered to be an excellent offer for drivers of all ages. It won't cost you much, the course itself is easy, there's no timer involved and the company even promises to give you a refund in case you aren't able to pass your exam. The learning process is smooth and fast, and you won't regret choosing this school.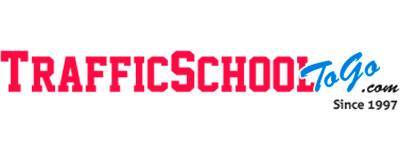 By going with this school, you'll be able to avoid unnecessary frustrations and leave your traffic accident in the past for good. Your insurance rates will remain as they were, you won't have to overpay and will also be able to go through the course without having to rush. And the best part is, Traffic School to Go offers good services without forcing you to overpay.
Pros:
Legitimate organization that has been around since 1997;
DMV-licensed;
Low cost – only $19.95;
No hidden fees;
You'll be refunded if you aren't able to pass.
Cons:
Loading times may be slow;
Problems with certificate reporting.
8. TrafficSchool
Traffic School (or TrafficSchool.com) provides a lot of different options to take you through the lessons. You can do so by reading, watching videos and can also make a request to send a workbook to your home address. Each of those methods yields the same result, so you choose the one that's most convenient for you and start on it.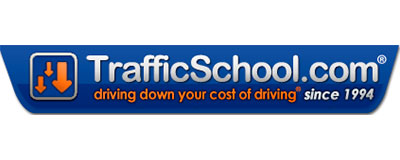 This organization is completely legit and doesn't cost much – the course itself will only set you back $19.95. It doesn't impose any timers on you, you can go through the process completely at your own leisure and your DMV certificate is going to be reported fast. The customers are mostly happy with Traffic School and the course itself isn't very difficult.
Pros:
Different ways of learning;
Flexible schedule;
Easy questions;
Quick pace;
The course is free to retake if you fail.
Cons:
There may be problems with results reporting;
Verification system issues;
Material being repetitive;
Costly verification services;
Some questions may seem illogical to some.
9. BEST
BEST Traffic School allows you to get through the entire course in as little as 1 hour. The establishment has been founded in 2000 and going through all the lessons is totally self-paced. It's DMV-licensed and you're guaranteed instant results. The Customer Service is promised to be superior and the school boasts a lot of happy customers.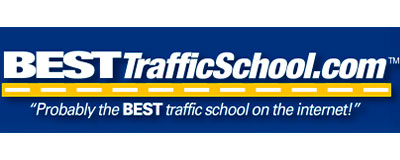 Click to Visit BEST Traffic School
The classes offered by this organization are simple, straightforward and very detailed. The quizzes can be taken as many times as you want and your certificate gets sent to the DMV and court as soon as the course is over with. And you can also get discounts by using various kinds of coupons.
Pros:
DMV-licensed;
Established school with earned reputation;
24/7 access;
No paying if you don't pass;
No in-person ID verification required.
Cons:
The material is displayed in a small window;
The website might be confusing to some;
Security measures need some work;
The class might seem a bit dry;
There might be glitches when submitting the final result.
10. Ticket Toaster
Ticket Toaster is the school that's said to be fast and easy to complete. It has a California DMV license E1870 and the courses are promised to be very simple. The number of test questions isn't very high and your certificate of completion will be processed within 1 business day and then sent directly to court electronically.

Ticket Toaster is well-liked by the customers and you can trust it to make your public driving record clean again. It offers great service quality, the course itself isn't very expensive and you can make the price even lower by using coupons.
You don't have to change your schedule to go through this school – it offers flexible hours and you can take breaks whenever you want, as your progress is saved. All in all, the organization gets the job done and you can count on it to help you out of a jam.
Pros:
Simple course;
24/7 availability;
Each quiz can be retaken until you pass;
Open book format for the final exam;
Low price and no hidden fees.
Cons:
The course is read-only;
Possible problems with DMV reporting;
Sign outs after 20 minute inactivity;
Secret questions may prove difficult;
Technical glitches.
11. 5 Dollar
5 Dollar Traffic School has a great reputation among the customers and some even consider it the very best out of all. It offers all the same services that other schools provide, but at a much lower price. The good news is, the cost doesn't diminish the service quality one bit and you can get a lot of bang for your buck by choosing it.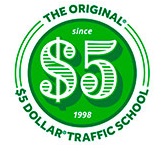 What 5 Dollar Traffic School Is All About
The study materials provided by this organization are simple for understanding and you'll be able to get everything you need out of them and seriously improve your driving skills while doing so. If you don't want to read the material, you can opt for an audio course. And if you're completely sure of your knowledge, you can skip the course altogether and get to the exam.
Completing the course requires a satisfactory passing of the final exam and it's presented in an open book format. You have two chances to pass and most of the questions are common sense. The school's layout is intuitive and easy to use, and it can make going through the course a total breeze.
Pros:
Easy, fast and trustworthy;
You can switch between the devices without losing progress;
Instant e-filing with DMV and court;
DMV-licensed – license #E1014;
Established reputation.
Cons:
The information presentation may seem boring to some;
The course is a bit repetitive;
Wordy and long;
Website's interface;
Some customer reviews get removed.
12. BestOnlineTrafficSchool
This Online Traffic School offers you to deal with your traffic ticket very fast and without any hassle. You're promised the 30-90 minute course completion and the certificate is then sent to the DMV & court automatically. The school is DMV-licensed and its license is #E1314.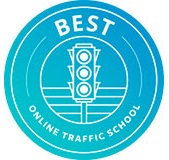 Taking the class in this establishment is convenient and you don't have to pay until you pass. You can start on the education process for absolutely free and do so at your own pace, without hurrying anywhere. The school works on any device and is optimized for computers, tablets and smartphones, so you can access it from anywhere.
All of your information is kept encrypted which provides the security it deserves and makes sure it won't get into the hands of cybercriminals. The course itself is quick, easy and informative, and you can always contact the Customer Support via live chat, e-mail, or phone and ask all the questions you have. Most of the customers are said to be passing on their very first try.
Pros:
Fully licensed;
Quick, simple and risk-free;
Free unlimited retakes;
Free same day certificates;
Free e-filing with DMV and courts.
Cons:
Minor technical glitches.
13. Safe2drive
Safe2drive promises to make driver safety easy. While it may seem like a bold claim at first, this is actually what this school does. It offers a variety of courses, including auto insurance discount, driver education and mature driver improvement, and does so at pretty low rates.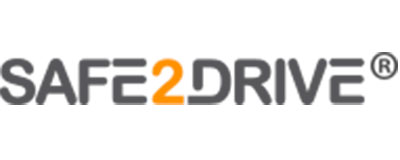 The school gives you access to convenient online courses, has excellent Customer Support, its lessons are interactive and fun, and making the payments is comfortable and devoid of any hassle. The customers are pleased with it and say that the establishment does exactly what it promises to do.
A study guide is provided to you and you're even told that you need to pay special attention to all the phrases in red. The questions are pretty easy and the instructions are clear. Safe2drive is an excellent traffic school that doesn't put hurdles in your way and makes the process of going through it painless and smooth.
Pros:
Simple and easy course;
Great Customer Support;
Straightforward and not gimmicky;
The website is user-friendly;
No hidden fees.
Cons:
The court may not notify the DMV of your completion;
Possible problems getting the certificate sent by mail;
Long loading times;
"Unique" questions;
Some chapters may be a little long.
14. Comedy
Comedy Traffic School says it will keep your learning easy and fun. The success rate is said to be very high and lots of happy customers can confirm this claim. By choosing this establishment, you can put your driving ticket behind and also save money on the insurance.

The course offered by this school can be completed in as little as 20 minutes. The questions are easy and you don't have to do a lot of research to answer them successfully. The information is repeated several times to make sure you won't forget it. Once you pass the final exam, the results get submitted to DMV and that's that. The school is good and gives you exactly what's needed.
Pros:
Easy to navigate;
Doesn't require a lot of time;
The quizzes and the exam can be retaken;
Common sense questions;
Straight to the point.
Cons:
The videos may seem longish and they aren't free;
Hidden fees;
Possible problems when reporting to court;
High prices;
Technical glitches when using coupons.
15. Online Traffic Education
Online Traffic Education is an establishment that promises to cover all your needs when it comes to erasing the traffic ticket from your record. It's said to be very easy to pass, your completion is processed the same day and the reporting to DMV is done electronically.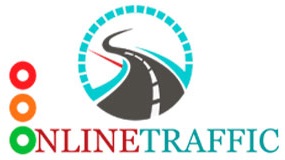 Get Some Online Traffic Education
The testing in this school is presented in an open book format and you can take breaks at any time, without losing your progress. The school is fully licensed and you can print out your certificate of completion as soon as you finish the course, with no additional charges.
There's also no need to involve a notary or answer identity identification questions. Your personal information is encrypted and you can be certain about it being protected the way it should be. In the end, the school is fast and easy, and people going there are happy with it.
Pros:
Simple learning process;
Easy quizzes and final exam;
Quick Customer Support;
Intuitive interface;
Good pricing.
Cons:
The Customer Support isn't available 24/7;
The certificate isn't always sent to court immediately;
The material may seem boring to some;
Some customers have complaints about the website;
Mobile version needs some work.
16. Happy
Happy Traffic School is considered to be a place where you make your traffic accidents a thing of the past without any unnecessary problems. Its website is informative and provides you with all the things you need to know to get started and get the absolute most out of the course.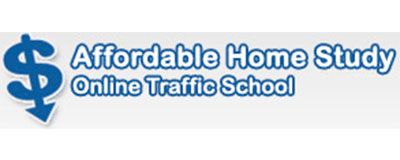 Visit the Site and Get the Information
The company allows you to register for the course fast and the registration process is devoid of anything that can make things unnecessary difficult. You can take as much time as you want while going through the school and you can enter and exit the course at your own leisure, without penalties. You can also order a workbook course in case this method is more convenient to you.
The final exam is promised to be quick and easy. Follow the instructions carefully and you'll be able to pass it without any problems.
Pros:
Easy to use;
A lot of new things can be learned;
Cheap pricing;
Doesn't take a lot of time;
Legit and can be trusted.
Cons:
Some customers complain of the Customer Support;
The material may seem boring to some.
17. Atlas
Atlas Driving & Traffic School is an establishment that's DMV-licensed and approved. It teaches you how to be a better driver and helps you become more responsible while on the road. After finishing this course, you'll become more aware and will be able to avoid accidents in the future.

Take a Tour of Atlas Driving & Traffic School
The school provides services for both teens and adults, and you can be certain about getting your money's worth. Most importantly, you'll be able to save money in the future as there won't be any collisions or infractions that will require you spending them. And one more note – the lessons can also be taken in Spanish.
Pros:
Straight to the point and affordable;
Good Customer Support;
Study at your own pace;
Useful information;
No unnecessary difficulties.
Cons:
Technical glitches;
The course may seem longish to some.
18. Star818
Star Driving & Traffic School is DMV-certified, insured and bonded. It offers services for both adults and teenagers, and making a payment for them is fast and convenient. The customer reviews of the establishment are great and the school provides for a positive learning experience.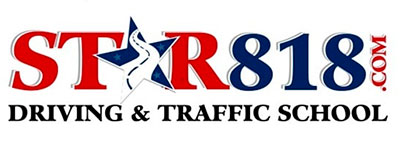 The course can be taken anytime and anywhere, and you won't have to try and fit it into your schedule – come back to it whenever you have time! The quizzes, along with the final test can be retaken an indefinite amount of times, without any additional payment.
All in all, taking the course is intuitive and there won't be any unnecessary frustrations. Once you're finished with it, you can get back to driving and the possibility of another accident happening will be significantly reduced.
Pros:
Great service quality;
No unnecessary charges;
Reasonable pricing;
Certificate of completion is mailed to you upon finishing the course;
Flexible process.
Cons:
Possible scheduling conflicts with driving school;
The course may seem long to some people.
19. FastLane
Fast Lane Traffic School allows you to register easily and start at once. Doing so only requires 3 easy steps from your side and the establishment offers a variety of courses. It's dedicated to helping drivers improve and you can use it to do just that, too.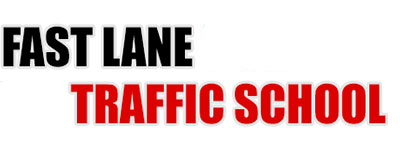 Using this school is convenient and you will find it a great alternative to more traditional methods of putting your traffic ticket behind. Finishing the course doesn't require much from your side, it can be done on your own terms and won't cost you much. And in the end, you'll know more about responsible driving and will be able to prevent troubles in the future.
Pros:
Great content;
The course is a breeze to get through;
Great Customer Service;
Good pricing;
Open book format.
Cons:
Possible problems with reporting to the DMV and insurance firms;
Website glitches.
20. 1st Choice
1st Choice Driving & Traffic School offers entertaining, easy-to-read and informative program to get you through all the intricacies of the learning process and make you a better driver without you even noticing! It will keep you laughing while you learn and it's always great when the education can be a source of pleasure.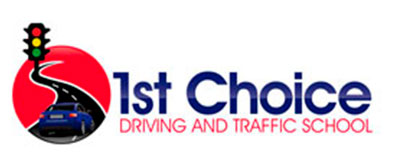 The service quality offered by this establishment is outstanding and has been approved by a lot of happy customers. If you so desire, you can order a course booklet and go through the traffic school this way. Taking the lessons won't cost you much and you'll know a lot about being more careful on the road by the time you're done.
Pros:
Flexible schedule;
Useful information;
Reasonable pricing;
Good value;
Comfort.
Cons:
Some complaints of the Customer Service.
21. Aloha
Aloha Traffic School will allow you to say goodbye to your ticket, Hawaiian style. You'll be able to do so at low price, it's DMV-licensed (#E0107) and the hours are flexible, so you won't feel rushed and will be able to complete your course at comfortable pace, without constantly looking at your watch.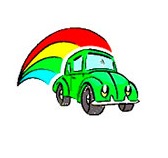 The course offered by Aloha is solid and easy to understand, and is also completely straightforward. It's devoid of anything that might be distracting to you and, as a bonus, you'll be able to learn new facts about Hawaii. Basically, you get double the value for your money – learning more about driving and discovering different culture at the same time.
Pros:
Easy registration;
Good pricing;
Hawaii facts;
Flexibility;
You can check the whole course for free.
Cons:
Not eligible in Orange County.
22. Open Every Day
Open Every Day Driving and Traffic School promises to help you start driving soon and keeps its promise. The course offered by it is easy and efficient, and allows you to get the most out of the time you spend on it. No longer will your nerves have to be on edge while you're driving – you'll become confident and your abilities will increase.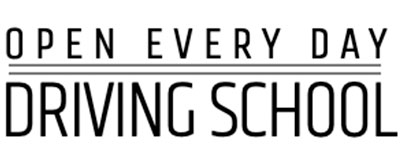 Getting rid of your traffic ticket won't be difficult, as the information given to you is all efficient, without any exception. No filler is involved and the courses are easy to use. The essentials of driving will come to you naturally and you won't even notice them becoming an integral part of you. But you will see the difference once you're on the road again.
As soon as you finish each chapter and take all the quizzes, Open Every Day will inform the DMV of your result and your traffic ticket will be gone, just like that. Should any questions arise while you go through the course, contact the Customer Support and they'll be glad to provide all the help you need.
Pros:
Knowledgeable staff;
Great Customer Support;
Easy courses;
Useful information;
Not difficult to complete.
Cons:
Customer Support can sometimes be unprofessional.
23. A1 Driving
A1 Driving and Traffic School offers a great learning experience and teaches you all the details you want to know. It's DMV-licensed (DS#3663) and its record is said to be impeccable. The establishment has been in the business for more than 50 years and it provides services to drivers of all ages.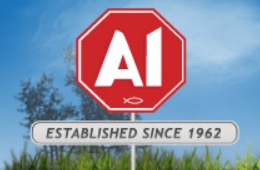 The online traffic course is easy-to read, entertaining, and informative. You won't just be scrolling through lots and lots of text – you'll be looking at graphics, pictures, videos, cartoons and the experience will be lighthearted and fun. All of this while being in the comfort of your own home – what can be better?
Well, probably the fact that the course only takes a few hours to complete. If you don't have that much time, it's not a problem, as you can always resume later. A1 allows you to get back to driving in no time and makes the process of doing so exciting. And you can also order a booklet course.
Pros:
Reasonable pricing;
Get through the course from your own home;
Easy and simple;
Fun and exciting;
Doesn't take much time.
Cons:
The cost is higher than some other schools;
Mobile version requires tweaking.
24. Beverly
If you're driving one day and then the accident happens that leads to traffic ticket, you need to find the school that will help you get back on track in no time. One of such establishments is Beverly Driving & Traffic School. It can provide you with proper training and teach you all the ins and outs of driving safely.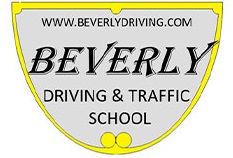 Go to Beverly Driving & Traffic School Website
The services offered by the school are affordable, pay a lot of attention to detail and, most importantly – they're quite fun. The significance of the education process being engaging cannot be overstated and you can both learn something new and refresh what you already know.
There really is no knowledge that's not power and Beverly proves that. It's DMV-licensed (#4469) and it provides services both in English and Spanish. Once you're through with the course, you'll feel better while on the road and will be able to reduce the accident possibility in the future. Which is exactly what a traffic school should give you.
Pros:
Fast and easy;
Interesting and fun;
No timers involved;
Same day certificates;
Comfort.
Cons:
Customer Service may sometimes be unprofessional;
Technical glitches.
25. Chase
Chase Driving & Traffic School puts making your driving record clean as its top priority. No longer will you have to worry about those points appearing on it – they will be wiped off without any trace and won't play against you in any way, shape or form. There're different types of courses available and you can learn more on the school's website.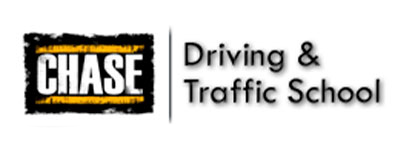 Visit Chase Website and Learn More
Both teens and adults can take an online traffic course at Chase and the prices for the services are competitive. Experienced people run the establishment, so you can be sure about the service being top quality and them teaching you exactly what you need to know. Adding to that, the customers mostly have positive things to say about Chase.
If you're looking for a reputable school that truly does care about the people and wants to make things as comfortable as possible for them, get in touch with Chase. It's helpful, you can get the results quick and your time won't be wasted.
Pros:
Great pricing;
The courses are variable and informative;
Straight to the point;
Flexibility;
Get things done from the comfort of your own home.
Cons:
Customer Service is sometimes not great;
The material may appear boring for some;
You can finish the course faster at some other schools;
The website doesn't provide much information.
The Goals of Online Traffic Schools
Life is full of unexpected twists and turns and you never know what might be waiting for you around the corner. One day you may be driving and here it is – you've committed an infraction and got a traffic ticket. Something like that can put a definite damper on all of your plans. And we don't exaggerate it when we say "all" – even if your infraction is completely minor, it can still make your insurance rates go up.
This can potentially mean your vacation plans going out the window. Or you not being able to buy something you've dreamed about for a long time. Or you having trouble paying your bills. Or… The list of possibilities is pretty much endless, but one thing remains certain – there's a high possibility of you having to make serious adjustments to your lifestyle.
But it's completely possible to avoid all this. A perfect way out of this predicament is you completing online traffic school course. Not only it can mask the traffic violation you've committed, but it can also save you insurance money and you won't have to alter any of your long-term intentions.
The goals of online schools are pretty basic – you want to mask your traffic ticket and (or) avoid your insurance rates increasing. The best part is, there're a lot of courses available for your convenience. The information offered by them is completely identical, but it's presented in different formats, so you can choose the perfect course just for you and start learning about safe driving.
Choosing a right school can be troublesome. You want to get the maximum out of the time you spend there, right? Let's look at some of the things you need to be on the lookout for when choosing a school:
It must be licensed by the California DMV (or Department of Motor Vehicles);
You need to be able to have a flexible schedule, to avoid having to sacrifice your other plans;
It has to have real professionals working there – if there're none, you'll end up wasting your time;
The proof of your completion should be delivered directly to the DMV, because the sooner all of this is put behind you, the better.
Text-Based Course
Text courses are going to be really great for people who absorb information best while reading it. They contain an array of important guidelines and they're divided into brief chapters that are easy to understand. You can go through such courses at your own pace and they won't cost you a lot.
Online Video Course
Video courses are considered to be the easiest way of learning the ropes of safe and responsible driving. You watch 3D-animated movies, complete quizzes and learn things without even thinking about them. This method allows you to avoid reading through guidelines and makes the process of masking your traffic ticket simple.
License from the California DMV
Choosing a licensed online traffic school is extremely important – if the school doesn't have a license, you won't be able to rid your driving record of the ticket. The school must meet all state requirements in safety and education, and it should also be available from anywhere in the state.
Traffic School Courses Should Be Catered to You
You don't want the traffic school interfering with your plans and being a distraction from your everyday proceedings. That's why you need to find a school that doesn't force you to sit in the classroom or be online during specific hours. Pick one that puts your interests first.
And you should also know that completing an online course in respectable school doesn't require a long-term commitment. Only you determine how long it's going to take. You can break it up into small study sessions, schedule time and go through it on the weekend, or even finish it in one day. You're the boss here and only you decide how to get your ticket masked.
And if a sudden emergency occurs that forces you to abort the course, you can rest easy – you'll be able to pick right where you left off later. As you can see, choosing a good school makes it easy to mask your ticket and make the troubles the thing of the past.
Going Through the Traffic School Should Be Simple
When choosing a school, you need to pick one that has the courses created by professional driving instructors and adult education experts. That way you'll be able to get the maximum out of your learning experience and make it a good investment of your money and time. The list of topics should definitely include:
The hazards of drunk driving;
California Traffic Law;
Dealing with hazardous road conditions;
Forming defensive driving habits.
Once the course is finished, you will become the safe and responsible driver, and the possibility of something like this occurring again will be significantly reduced.
Saving on the Car Insurance
All of this is well and good, but what about the cost of your insurance going up? Thing is, you'll be able to avoid it if you go through the course voluntarily. A lot of the insurance companies offer discounts in that case, so you need to call yours right away and inform them of the situation. Doing so will help you save money.
Getting the Traffic School Certificate
Reputable schools process your information as soon as the course is complete and it's then reported to the DMV that very same day. The procedure is fast and totally free, and you won't have to spend your valuable time waiting in lines or filling out any paperwork. Adding to that, the school will provide you with the ability to get the proof of completion from your own computer.
How to Take Traffic School in California
When choosing an online traffic school, you want to find one that will help you mask your traffic violation or make your insurance rates lower – or even both. However, the information on the establishments may be conflicting. To help you avoid that, we've made our best effort to create a guide that will lead you through the process and give you the results you want.
We're going to provide you with necessary details on receiving your citation, reporting your completion information to the DMV and, most importantly – making your public record clean again. We've thought about your finances, too and we're going to tell you more about getting a discount from your insurance company.
Masking the Ticket and Reducing the Points
1.You first need to see whether it's possible for you to go to traffic school at all.
You're informed of the decision by mail. In most cases, you'll be able to enter if:
Your driver's license is valid;
Drunk driving wasn't the catalyst for the violation;
You weren't required to take the course during the past 18 months.
This will stop you from entering the school:
Non-moving/equipment violation;
A court appearance is mandated by the violation;
The incident happened due to you being drunk behind the wheel;
Misdemeanor led to the ticket;
You've been fined while using a company vehicle.
In case you earn a living by being a professional driver, the incident must not have happened while you were on the job. Your car must not be the one that's used during your work hours.
So, the decision has arrived in your mailbox. What is your next step? This will be pleading guilty. Once you do, a traffic school course is waiting for you and it must be state-licensed, no questions asked. You can begin it on the court date provided on the citation. Plus, you can inform the court by contacting them (more about the court proceedings can be found at https://www.courts.ca.gov/9410.htm).
A certain fee must be paid if you go to court. It may end up being detrimental to your budget, so making all the necessary calculations before committing to anything is an absolute must – you don't want to end up deep into debt! Also be aware that your certificate of completion will not be accepted by the court in case you fail to pay.
2.Entering and completing the school.
Come prepared and have this with you when registering:
The government-issued ID;
Fine for traffic violation.
As soon as you have registered, the choice has to be made. Depending on how much free time you have and also your personal preferences, you pick between text-based course and online video course. No matter which one you decide to go with, you don't have to worry and can rest easily knowing that they're both DMV-licensed in good establishments.
And good things don't end here. Both of those methods allow you to have your points reduced, so your choice won't affect the end result in the slightest. The overall course time is 8 hours and you don't have to drastically change your usual schedule. Respectable schools make sure to provide flexible hours and make it possible for you to complete everything at your own leisure, without forcing you to sacrifice the precious hours of your day.
3.The DMV becoming aware of you finishing.
When you have learned everything you were supposed to and have successfully got through the final exam, it's within the school's responsibilities to inform the DMV of your results. In most cases, 90 days is given to you by the court to finish the course and then report your progress. Once you're done with it, citation and points will be gone from your public record.
4.Taking a thorough look at your driving record.
The perils of learning about responsible driving are finally put behind you and you're free again. To make sure things stay that way, check your driving record. If you don't see the points and violation there, and the credit have arrived, it means everything is alright and there's nothing more you need to worry about.
Saving Your Money by Reducing the Insurance Rates
In most cases, you can reduce your insurance rates after finishing the school and save a nice chunk of money while doing so. However, there're some criteria that must be met for this to become reality:
State-licensed course;
The insurance firm you're dealing with must have this particular discount among its services;
You must meet the requirements for the discount.
What you need to do next is see whether you can get the discount from your insurance company. Here's how:
1.Contact your firm right away.
Different companies have different rules and each particular case must be treated individually. Give a call to your firm as soon as you can and discuss everything concerning the matter with it.
2.Successfully go through the California Insurance Discount Course.
You need to have this with you when registering:
Fine for traffic violation;
The government-issued ID.
After that, you decide whether a text-based course or online video course is more convenient for you. They're both DMV-licensed in good schools and make it possible for you to reduce the insurance rates. The proof of completion will be delivered to you by the method of your choosing.
3.Make the insurance company aware of your progress.
As soon as you have the proof of the completion in your hands, take it to your insurance company. You won't have to wait long to learn the percentage you're qualified for – you'll be informed of the decision pretty much on the spot.
4.And here it is – your insurance now costs you less and you also know more about safe and responsible driving!
General Things You Need to Be Aware About
Getting fined while driving is certainly not something you want to find yourself involved in. Still, you don't have to drive yourself up the wall if it happened. Going through the traffic school course requires commitment from your side, but it's an entirely manageable task that can be done.
For you to be prepared, we have compiled some of the necessary information. Once you're through reading it, you'll become aware of certain finer details and making a choice between schools will become easier for you.
If you're unsure whether to take the course at all, be advised that finishing it will reduce the possibility of any sort of road accident happening to you again. In short, it will significantly improve your driving skills. Adding to that, the information on the accident won't be displayed on your public record and won't play against you in the future.
The course itself can be taken once every 18 months. There're, however, special cases when the court allows to do so more often.
It isn't free and going through the process doesn't make you exempt from having to pay any fines you have. Having enough money for all the expenses involved is crucial to prevent the situation from becoming worse than it already is.
If you're successful in completing your course, you're rewarded with a public driving record that doesn't have any mention of the accident. Your DMV record, however, will still display the information on it, so that's something you need to keep in mind. But your insurance company will not be able to see that, so there's a bit of good news for you.
You must pay your traffic ticket and appear in court by a certain date. If you're over 18, it will be displayed on your citation. In case you're under 18, it will be sent to you later.
A Speeding Ticket and Renewing the Registration
Once the time comes to renew your car's registration, the DMV will look for any outstanding issues. If a "failure to pay" or "failure to appear" is discovered, you may not be able to renew you vehicle's registration.
This is not something you want to allow to happen, as there's a very serious possibility of your driver's license becoming suspended as a result. You won't be allowed to renew the registration until all of your fees have been dealt with.
Receiving Credit for Traffic School
For you to receive credit for your course, you need to go through the following steps:
Pay the traffic ticket bail amount;
Pay the administrative fee;
Complete an 8-hour traffic school course.
Be advised that the court must receive your payment before you can enroll in your course.
General Information on the California Online Traffic Course
The idea of taking a traffic course might seem daunting at first, but there's basically nothing you need to be afraid of. It won't take up much of your time, you won't have to make serious changes to your lifestyle to successfully finish it and you can go through it on your own terms. How you go about completing the course is entirely up to you.
The course itself lasts for about 8 hours (sometimes less) and the material is broken down into single-subject units. Each chapter deals with a single topic pertaining to California driving and traffic laws. Here are some of the examples:
Driving emergencies;
Alcohol- and drug-impaired driving;
Vehicle maintenance;
Highway safety;
State traffic laws.
Every chapter has a quiz that compiles all the important content from that chapter. Each quiz has 10 questions and you're required to get a score of 70% or higher to continue to the next chapter. The feedback should be given to you on the incorrect answers. The best part is – there're usually no limits on the amount of times the quizzes can be retaken.
The course completion deadline is typically determined by the court. In a lot of cases, the schools give you quite a bit of time to go through the course – more than 1 year. But the court is the main decider here and you need to take that into account before committing to the course.
If you fail to complete the course within the time set by the school, it becomes possible for the organization to terminate you. Should that happen, you won't be able to get a refund.
The Final Exam
Your final exam is made up of 25 multiple-choice questions. The minimum score that's required to pass is 70%. If you fail the exam, it's possible to retake it. Typically, you get one (1) opportunity to do so. You can also retake your quizzes, repeating the process until you memorize all the details necessary.
Taking the Course on the Court Due Date
While you don't want to wait until the very last moment to go through your online course, technically, it's possible to do so. But be aware that the course must be finished before midnight – otherwise, it won't be reported to the DMV and you won't get credit.
The best course of action is having enough time to absorb all the information and not having to learn it in a hurry. This will protect you from the unnecessary stress and will improve your chances of passing the final exam successfully.
Bottom Line
Overall, online traffic schools can be used to make your public driving record clean again, help you erase any effects of the traffic violation or get a nice discount on your insurance. Nearly 80 certified online schools are available to you in California and each of those comes with their own benefits.
And while it may seem at first that all the schools are identical and there're no differences between the services offered, you need to be advised that nothing could be further from the truth. A lot of factors go into choosing the right school, including it being psychologically comfortable for you and doing its best to adhere to your wishes.
It may be tempting to just pick any random establishment, enroll in it and get on with your life, but we strongly advise you against following these impulses. A good traffic school can give you a lot of knowledge on safe driving, so there's no need to rush. Consider your options and choose the school carefully.